Wir trauern um Rudolf HausmannKarsten Voigt, 11th May 2022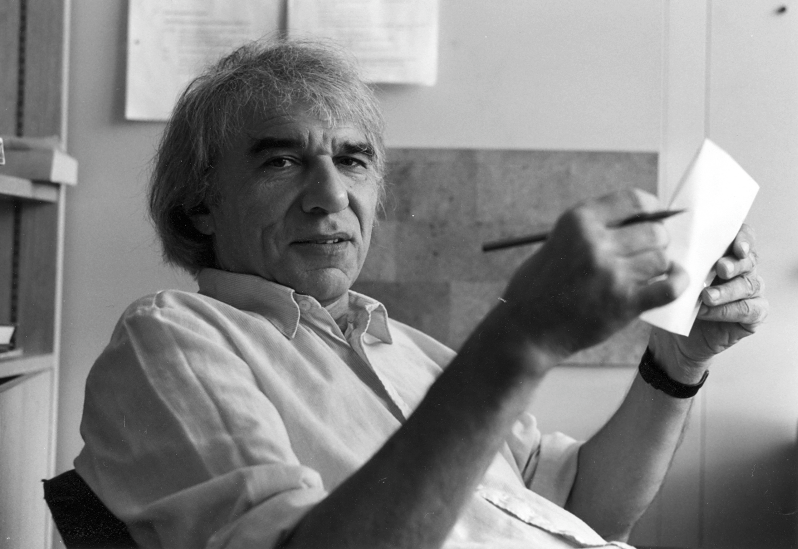 Professor Rudolf "Rudi" Hausmann, Mitbegründer des Instituts für Biologie 3, verstarb am letzten Freitag im Alter von 92 Jahren.
Rudi Hausmann wurde am 25. August 1929 in Schafisheim in der Schweiz geboren. Seine Kindheit und Jugend verbrachte er in Zürich. Anschließend studierte er Medizin an der Universidade Federal do Rio de Janeiro. Nach dem Abschluss des Studiums und Erlangens des Arztdiploms 1955 arbeitete er von 1956 bis 1958 als Assistent am Institut für Genetik der Universität Köln. Nach anschließender Forschungs- und Lehrtätigkeit am Institut für Mikrobiologie der Universität Rio de Janeiro wechselte er 1964 als Post-doctoral Fellow an das Albert Einstein College of Medicine, New York und war von 1965 bis 1967 am Southwest Center of Advanced Studies in Dallas tätig. 1968 kam er an das neu gegründete Institut für Biologie III der Albert-Ludwigs-Universität Freiburg und nahm 1978 den Ruf auf die Professur für Genetik an der Fakultät für Biologie an. Schwerpunkt seiner Forschung war die Genetik der Bakteriophagen (speziell des Bakteriophagen T7), er beschäftigte sich aber auch intensiv mit der Geschichte der Genetik und Molekularbiologie. Vielen Studierenden ist er nicht nur als engagierter Lehrender, sondern auch als Koautor von Carsten Breschs Werk "Klassische und molekulare Genetik" bekannt, das lange Jahre auch international als Standardlehrbuch der Genetik galt. Auch als emeritierter Professor war Rudi Hausmann oftmals im Institut anzutreffen und suchte das fachliche Gespräch mit anderen Forschenden und Mitarbeitenden.
Rudi Hausmann war prägender Gestalter gerade der frühen Jahre des Instituts für Biologie 3 und ist für immer mit der Geschichte des Instituts verbunden.
In stiller Trauer,
Das Kollegium des Instituts für Biologie 3
Delivery Address

Institute of Biology 3
University of Freiburg
Schänzlestraße 1
79104 Freiburg, Germany